H R D -> Loans: most companies provide employee loans for SSS and Pagibig members, bank loan, company salary loan or cash advance etc. This loan module is connected to payroll process to deduct automatic to their salary for every pay period payroll processing until the loan is zero balance.


Create & Details
Starting balance is the remaining balance of loan amount and deduct amount is the basis of deduction for every pay period. Click the Details link to display the loan history payroll deductions.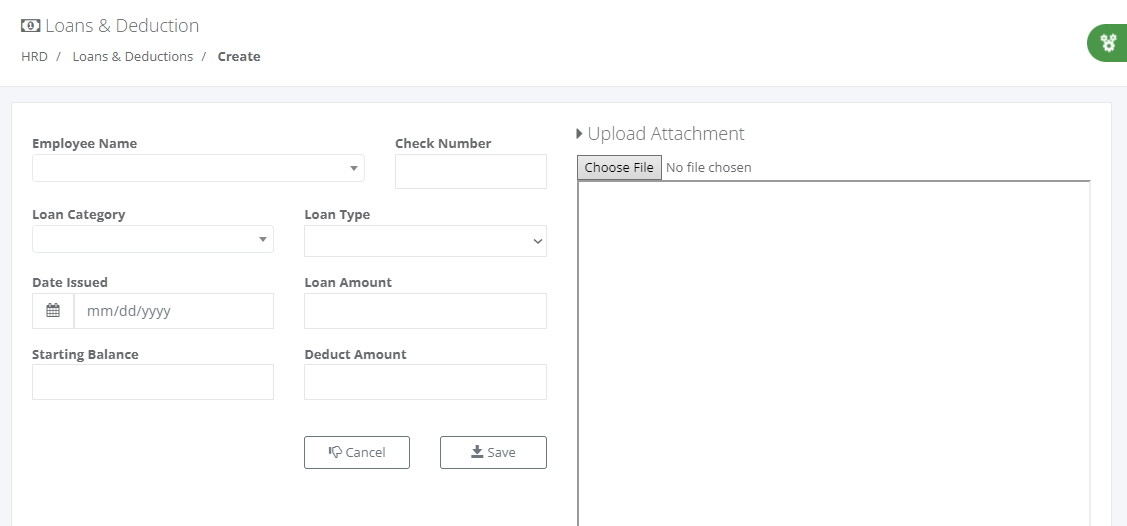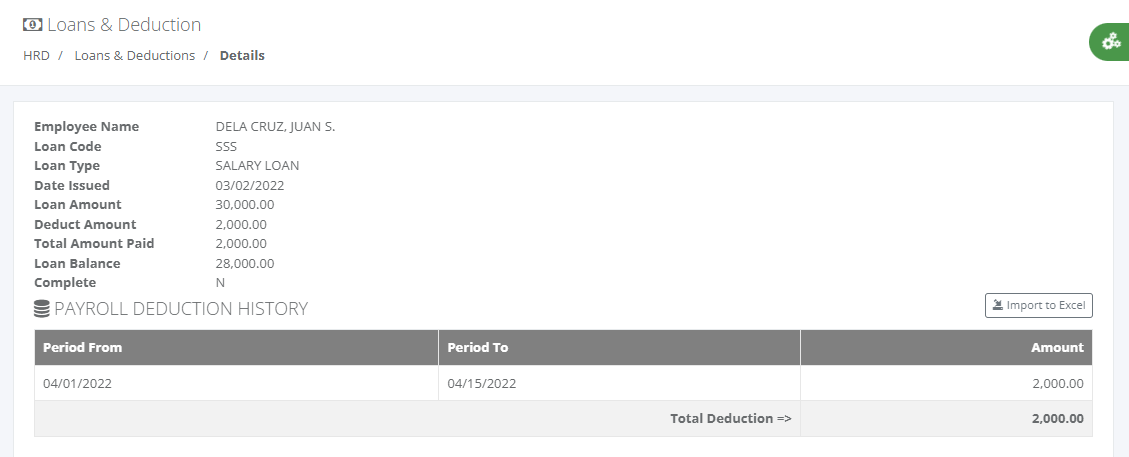 Cancel or Stop Loan Deduction
Click the "Edit" link then the Payment Status dropdown list select "Complete" to stop or complete the employee loan to avoid deductions in payroll processing. (see screenshot below)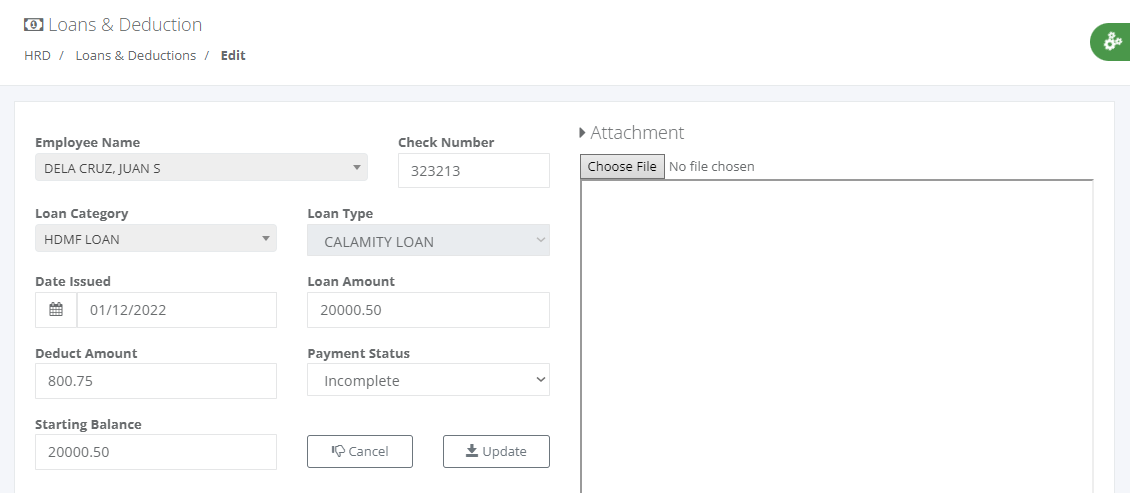 Import to Excel File
Click the "Import to Excel" button to import the details to excel file.


---
LATEST BLOG POST